Art boards with IKEA clamps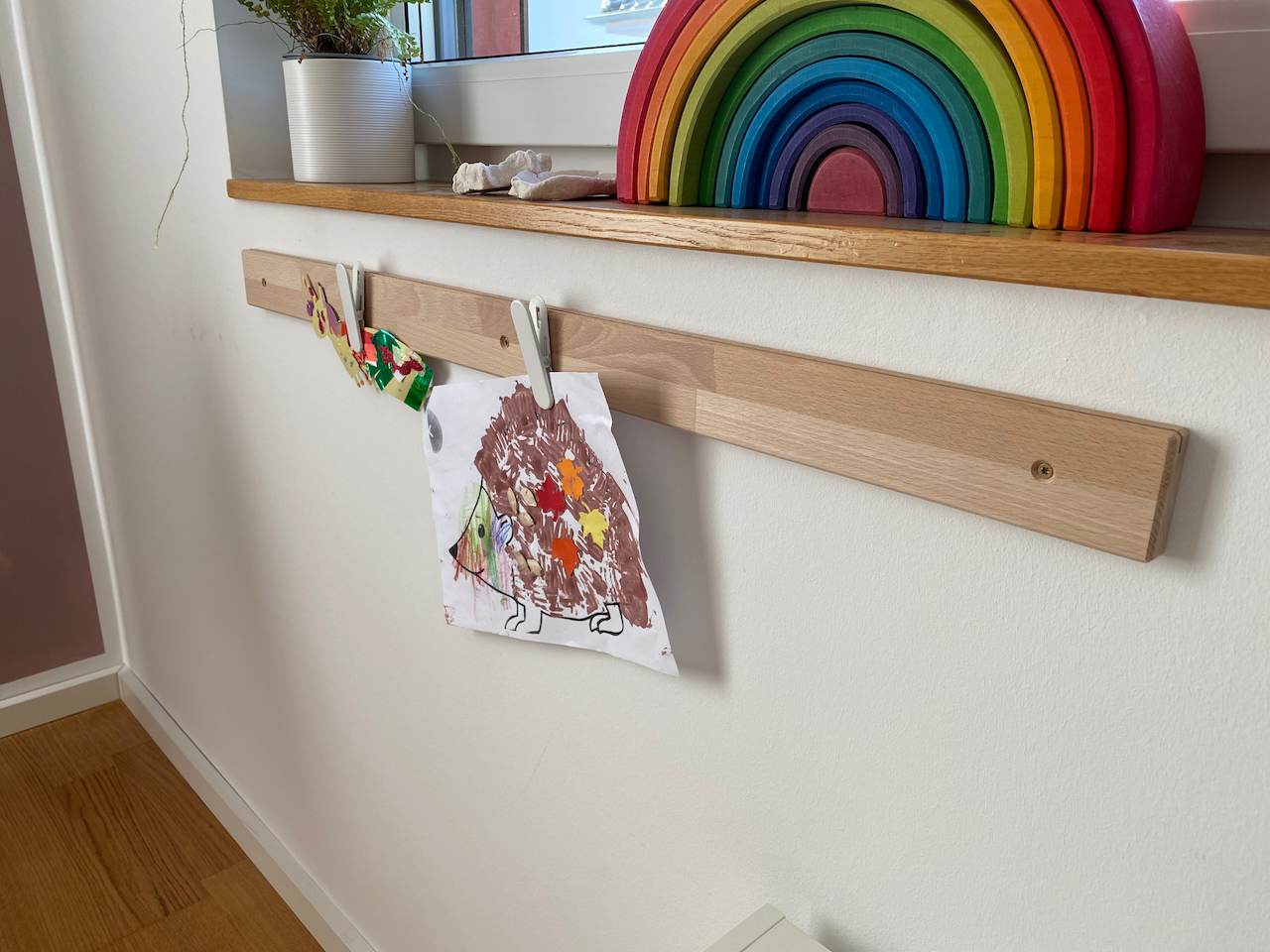 We were seeking for a simple solution to showcase some of our daughters paintings. Especially one she can use on her own putting paintings down and up as she likes.
I sewed some stripes out of a ready made board I still had laying around. It just needed a groove at the top for the clamps to fit it. This was made on the table saw. 
3 holes to mount it and that's all it took.
I'm not the biggest fan of beech wood but it should get a color anyways. For now I left it without any coating as there are some more projects to come that should share the same main color. So this will happen later.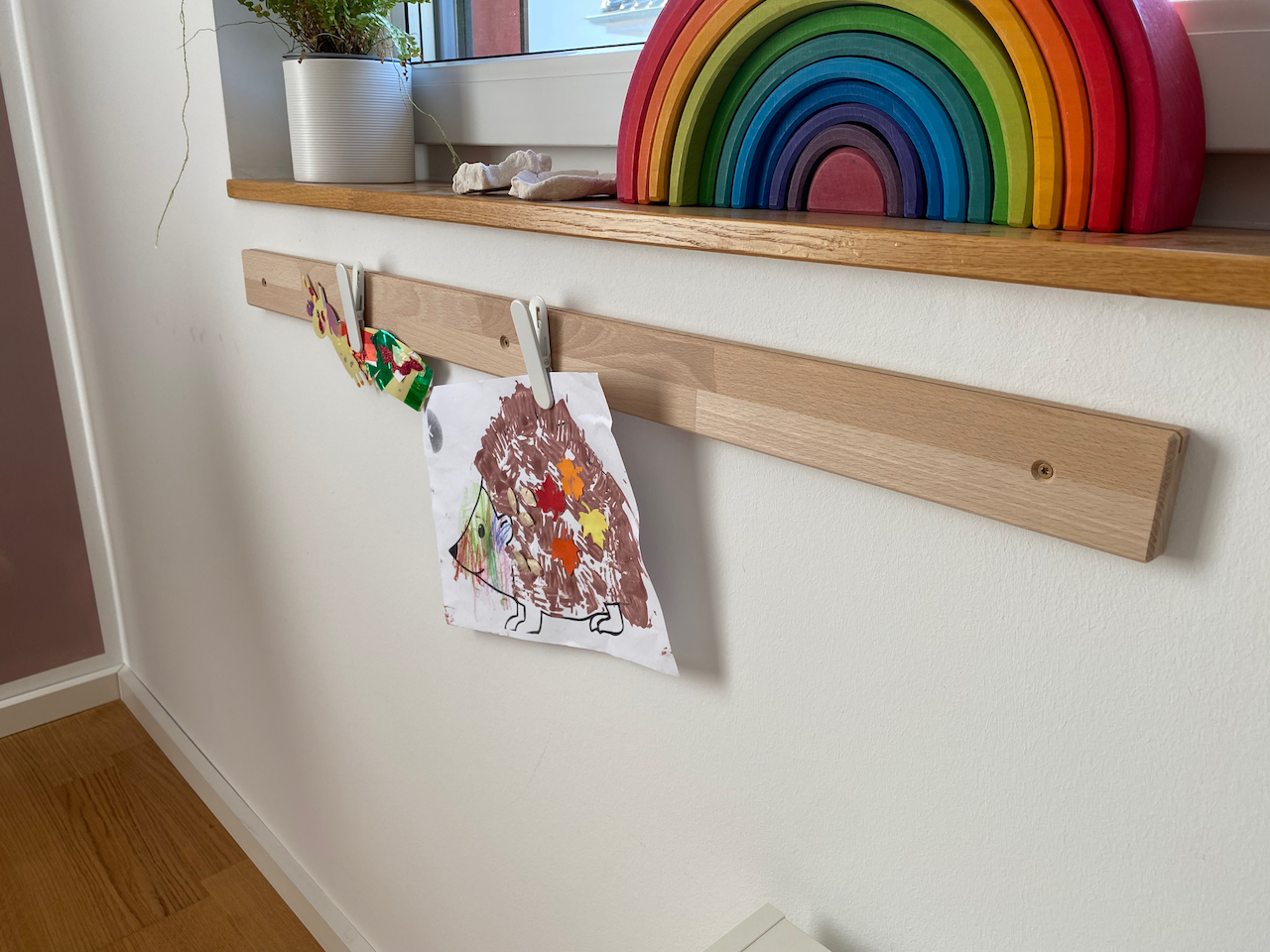 Two of those are mounted above a low shelf and beyond a window perfectly using the space. Also it's having a good height for her to reach it.